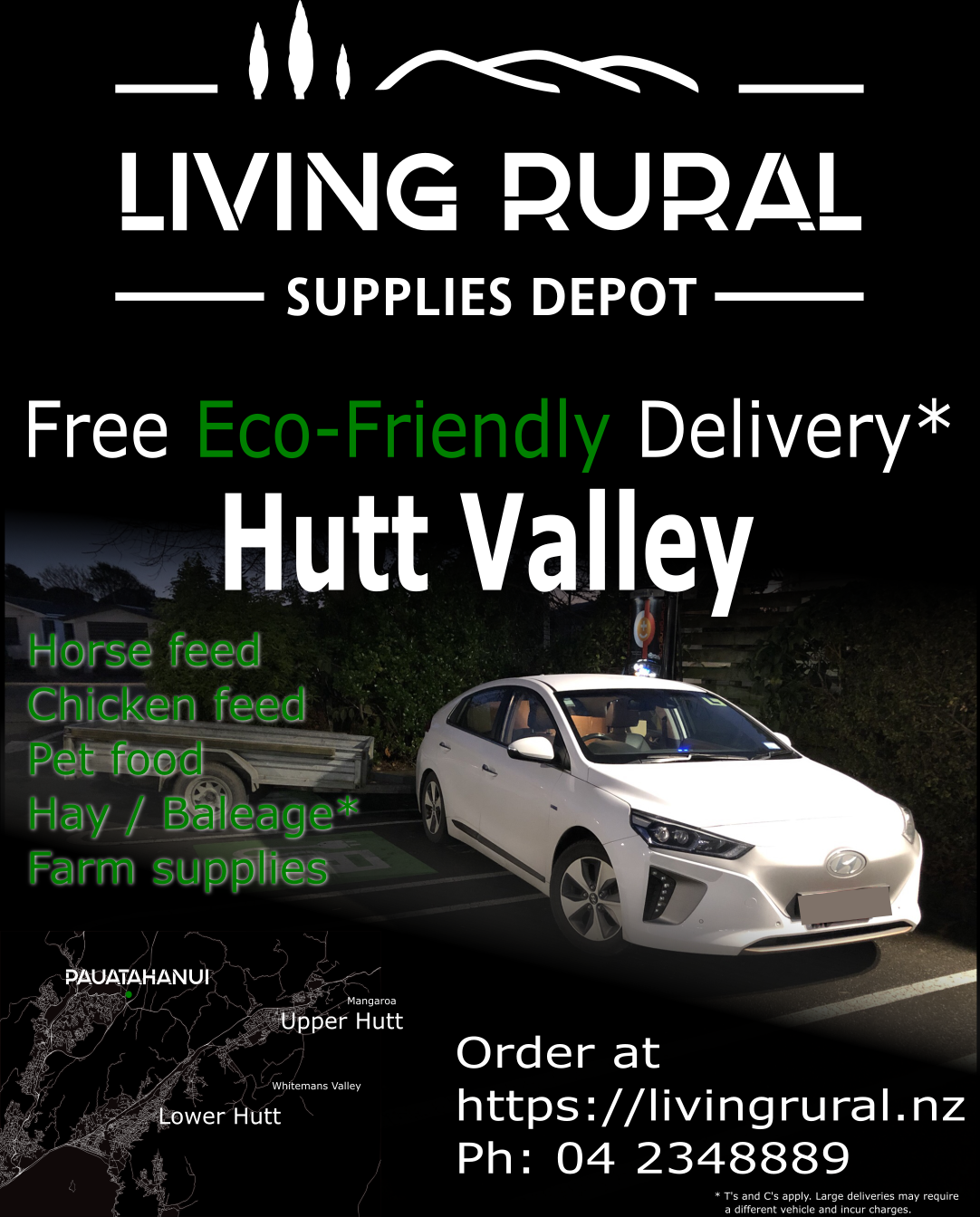 In today's fast-paced world, convenience plays a crucial role in our daily lives. Whether it's shopping for groceries, clothing, or any other necessities, having the option of free delivery can make a significant difference. That's why we're thrilled to announce that our store is now offering free delivery to the vibrant and beautiful Hutt Valley region.
We understand the value of time and want to make your pet and rural supplies shopping experience as simple and effortless as possible. Read on to discover how our free delivery service can transform the way you shop in the Hutt Valley!
Eco-Friendly Vehicle
By utilising the cost savings and environmental benefits of using an electric vehicle (EV) we can offer this service without incurring excessive overheads. By keeping you at home and delivering to multiple people in the same area we can also benefit the environment through lower emissions. It's a win-win for everyone really!
What can I buy?
We offer a large variety of farm supplies and animal feed. Based in Pāuatahanui, we are the largest stockist of rural supplies in the lower Wellington Region. You would have to travel to Farmlands in Otaki or over to Wairarapa to purchase from a larger rural farming store.
Below are some examples of the animal feed options we have:
Equine / Equestrian Feed
Chicken and Duck
Dog
Other Animals
General Farm Supplies
We also have a wide range of products to keep you and your property humming:
Gumboots
Sprays
Electric fencing
Troughs and fittings
… and many more
Terms and Conditions
Standard deliveries of small to medium packaged items
Minimum spend of $60 required to unlock free delivery option
Large or bulk orders may incur a delivery fee and/or require a larger vehicle
Offer does not include Wainuiomata or east of Te Mārua – standard $10 delivery charge applies
Offer available for a limited time
If you have a steep/difficult/muddy driveway or access road then an alternative delivery location or vehicle may be required, which may incur a delivery fee